Project Manager – Digital Marketing
15 years of experience
Diverse yet complementary training
contact@stephaniebauche.com
Nationality: French
Currently living in Paris, France
Welcome to my CV site
I am a marketing manager and SEO expert. My educational background includes a master's degree in Information Technology Management. I have seven years of experience in marketing and over eight years in technology. Detail-oriented, proactive, and with good organizational skills, I'm also driven by data analysis. I can complete any project that has been entrusted to me.
I have held a variety of positions and participated in international teams. That reflects a real ability, I have, to adapt to changing contexts and subjects.
Find more information about my skills, and experience on the page Experience & Education.
Click to download my CV in a PDF format:
Languages:

French: native

English: upper-intermediate level C2 CEFR (Use English at work & at home, I dream in English)

Dutch: beginner level A1 CEFR (I did a year course but I can't pronounce a word correctly)

Spanish: beginner level A2 CEFR
Theses:
Find here my school theses (documents are in French):
This M2 Master thesis is part of a standardization approach for the modeling of business processes. The goal of this approach is to achieve a better global view of all of the company's business processes and their interactions. BPMN_memoireMaster2_StephanieBauche
This M2 Master thesis is focused on the creation of a stronger synergy between the information system's architecture and application testing. The IT teams could automatically create comprehensive, fully automated testing requirements of software applications using the data and business processes defined in the information system's architecture. MemoireMasterM1_StephanieBauche
---
My interests
Traveling
One of my greatest passions is to travel. I have visited 57 countries (so exactly 26.39% of the world), seen many continents, and all from a very young age. Traveling has brought me a lot, both professionally and personally: open-mindedness, curiosity, adaptability, culture, and so on.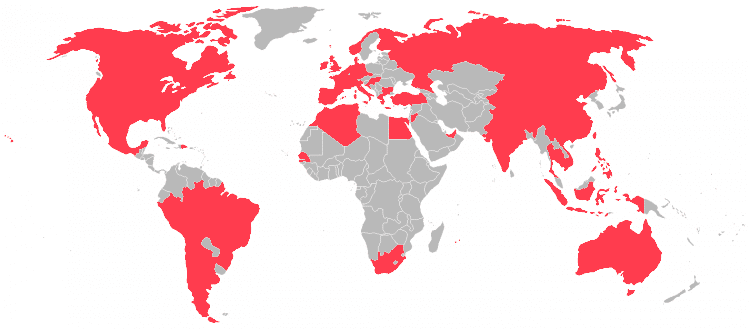 The most memorable: Mongolia, Indonesia, Cambodia, Bolivia, and Nepal.
The most recent: Transsiberian (Russia, Mongolia, China), Nepal & Buthan, Indonesia, Philippines.
In project: Guatemala, Iceland, New Zealand.
Check my Instagram to see the world through my lens.
Games
I love all kinds of games in general, card games, board games, puzzles, and party games. I also like to organize mystery dinners, scavenger hunts, etc.
Sports
I exercise a lot and run often, to stay in shape. In the past I also practiced a lot of different sports: 10 years of Dance, 3 years of basketball, skateboarding but also, judo, tennis, handball, …
Horse riding
Diploma: Gallop 7 – jumping / cross-country / dressage
I have been doing horse riding since the age of 5 years old. I have participated in a few competitions but I couldn't handle losing sometimes 😉 So I started training horses for owners who want to improve or keep their horses in shape for competitions.
2005 – 2014: Horse Training in different equestrian clubs in Vincennes (94) and Maisons-Laffite (78).
1991 – 2005: Lessons in the club Les Bagaudes in Marolles en Brie (94)